How to play the game "Generator Rex Dress up game"?
Today in this exciting game for girls, we present Generator Rex Salazar. What do you mean you've never heard of him? He is a 15 year old boy who, unlike the others in his world, can control the nanites. What does that mean we hear you ask! Well Rex can transform his body into a machine on order to fight with the villains of his world, the EVO. Woah, better not mess with Rex in this free superhero girls' game! Read more
Help choose an outfit for Rex to get him ready for his big fight with his arch enemy, the evil Van Kleiss. Whoever said that machines can't be fashionable? You're going to be a really big help to Rex in this celebrity dress up game, if you help him to prepare for his fight, you could help to save all the characters from this popular Cartoon Network series! Don't forget to explore the site to find more boy dress up games when you're done helping Rex!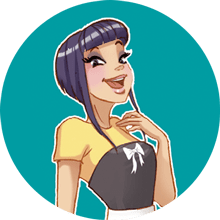 Generator Rex Dress up game is one of my favorites! We clearly have awesome taste! Come and play more of my fave character games!