How to play the game "Decorating Your Boyfriend's Car Game"?
Oh my goodness! Justin has a new car, and all the girls are going crazy! He wants to take a girl for a spin in his brand new ride, and guess who he's chosen...you of course! Well, you are his girlfriend. There is one catch though in this decoration game. You have to help him spruce his car up! It could do with a little work... Read more
So, the first thing to do is choose a color for Justin's ride. Hmm, do you think he'd like bright pink? We're sure you can convince him! Then add all the other accessories and gadgets to make it look truly unique. Spoilers, hubcaps, stripes on the bonnet...Justin's car is going to look awesome! The best part is, you get to choose where your journey will take you afterwards. A drive through the city, or perhaps a cruise along the coast? We don't know about the car, but Justin is driving us wild!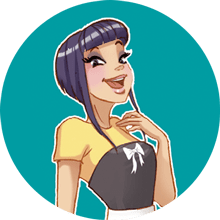 Decorating Your Boyfriend's Car is one of my favorites! We clearly have awesome taste! Come and play more of my fave boy games!