How to play the game "A Stylish Halloween Costume Game"?
Guess which time of year Chloe loves the most...Halloween! Why? Because it's the only time of year that a girl can wear her scariest costume! Just look at this collection! Can you come help her find an outfit for the school dance? Dresses, cobwebs, pointed hats, stripy leggings, magic wands...can you find a monstrously cool look?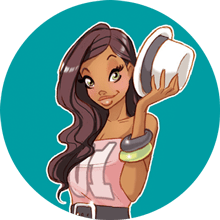 You're clearly loving A Stylish Halloween Costume - you should check out my pick of the best halloween games!