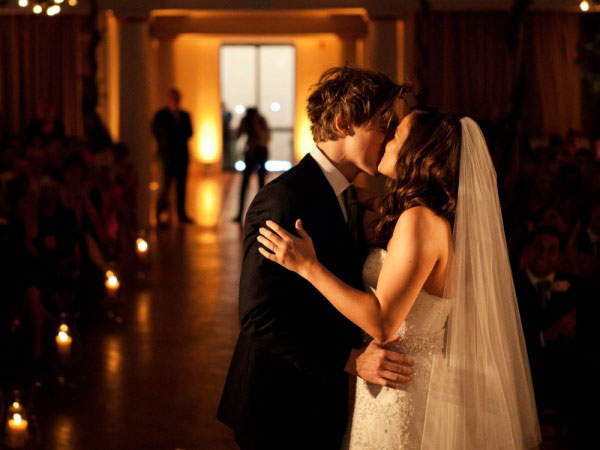 Wedding videos...yawn. They're always so boooring. But wait, what's this, a McFly wedding speech musical extravaganza? This is a groom's speech with a difference, and it actually makes us want to go to a wedding! We weren't sure whether to laugh or cry when we saw this video. Just when we thought McFly were dropping off the radar, Tom Fletcher uploaded it onto youtube, proving that love really is easy.
We almost choked on our tea (McFly are English remember, they drink tea) as we watched Tom sing his thanks and praises to friends and family in possibly the cutest and most elaborate groom's speech ever. Seriously guys, you will fall in love with this McFly cutie before the video is over, just like his lucky wife did! Tom works his way through several McFly songs with changed lyrics, including Room on the Third Floor and It's All About You. Whether you're a McFly fan or not, we dare you not to bawl your eyes out over this speech.
We love you Tom! The new Mrs Fletcher is certainly a lucky girl, and we guess that from now on...it's all about her. Awwww!