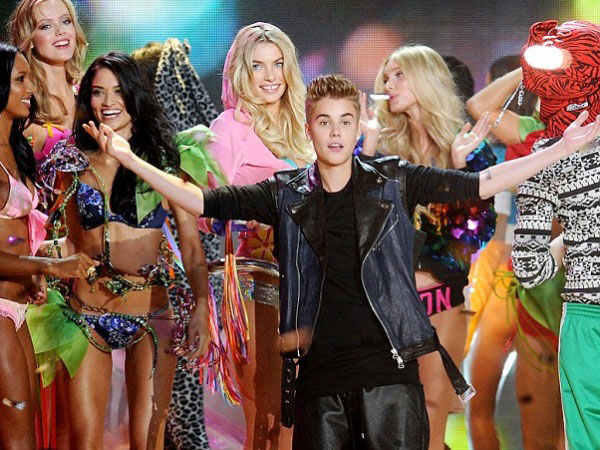 Psst... the Victoria's Secret Fashion Show took place in New York last night, with none other than Justin Bieber, Rihanna and Bruno Mars strutting their stuff on the runway! Rihanna took to the stage to perform her No. 1 single 'Diamonds', wearing a stunning black dress and pearl-rimmed glasses followed by a skimpy little Victoria's Secret number in pastel pink lace. The glamorous singer looked right at home on the catwalk - she almost beat the models at their own game!
Justin turned up looking gorgeous as ever in a black suit, before changing to a smart white ensemble half way through his act. He wowed the crowd with performances of 'As Long As You Love Me' and 'Beauty and the Beat', but we're just impressed he managed to concentrate with all those models around him - wonder if Selena was jealous?!
The show was spectacular, mixing fashion and music and ending with dozens of beautiful models joining the three stars on stage. Wish you'd been there? Us too! We'll try to snag a ticket next year, but we guess this video will have to do until then...
Image: Evan Agostini / Invision / AP