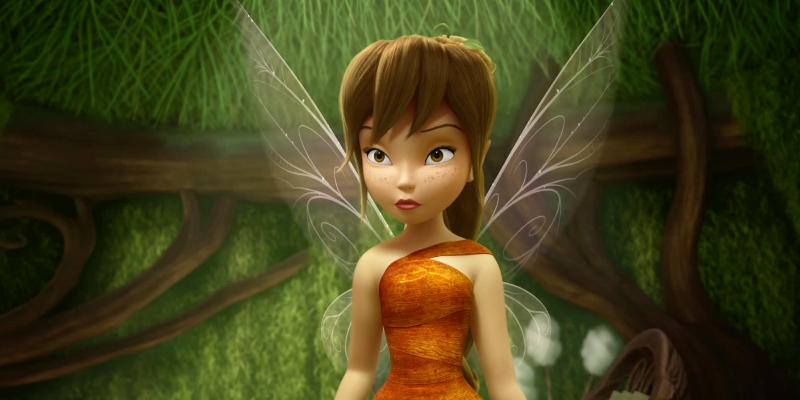 One peaceful night in Pixie Hollow, a mysterious green light streaks across the sky. Is it a bird? Is it a plane? Is it a giant glowing bogey? The fairies are curious, but when you're a magical creature bright lights are always whizzing all over the shop - so they're not that curious.


But one day Faun, an adventurous and rebellious (read: super fun) fairy, friend of Tinker Bell and lover of animals, discovers a strange, enormous creature right about the spot where that comet landed. Deep in her brainbox, an ancient legend of a huge monster called the NeverBeast stirs…


Fact fans: Disney have said Tinker Bell and the NeverBeast will be the last film about Tinker Bell and fairy friends! Sob.


It's tough to keep a gigantic six-legged creature quiet, and when fairies hear the NeverBeast's roar in the distance, they prepare their toughest elite warriors to capture the monster and do whatever it takes to protect Pixie Hollow and they're lovely little treehouses.
But all this time, Fawn's been making friends with the NeverBeast in secret. Tinker Bell finds out what her friend's been up to and is less than impressed.
Fawn's going to have her work cut out convincing her fairy pals not to capture the NeverBeast, but let's not give any more away. Here's the trailer for you to peek at with your pupils!
Tinker Bell and the Legend of the NeverBeast is in cinemas now, so escape from Math class at your first opportunity (or, you know, wait for the weekend) and go see it!