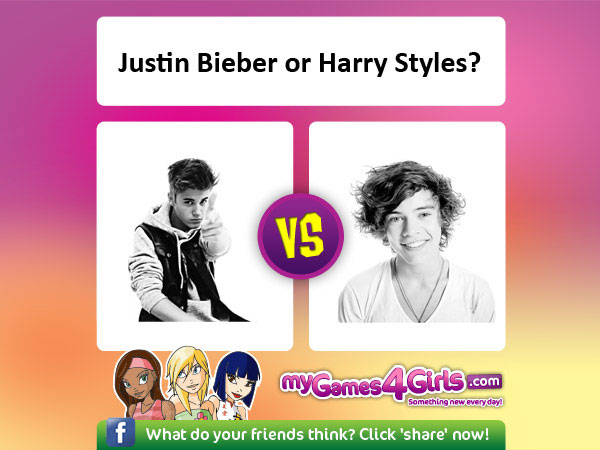 Step up Harry Styles and Justin Bieber...the contenders for this week's battle!
This is a fierce battle of two very famous and gorgeous popstars. How can we possibly choose between the two!? Well, we can't, so we're asking you to instead!
Leave us a comment with your vote, and be sure to share with your friends so they can vote too! Have you ever checked out our free One Direction games and Justin Bieber games?