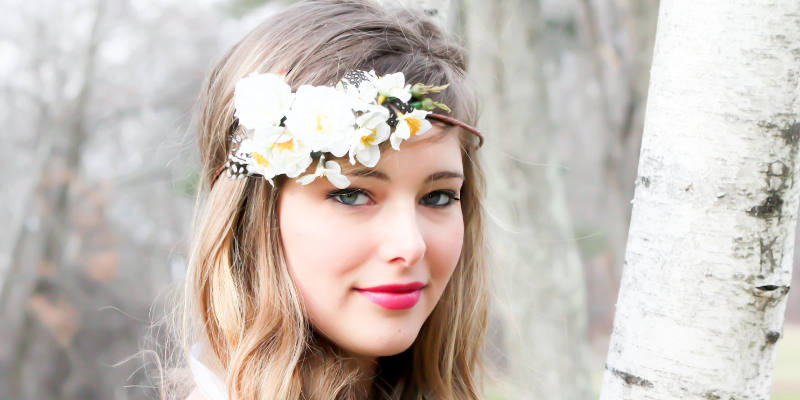 You don't have to get a drastic cut or color to make your hair more interesting, all you need are some cute accessories! Here are our faves:
Bows
You can choose one on a headband, use ribbon and tie it all around your head, or opt for a clip in - either way, this classic hair accessory never goes out of style, and you can buy colors to match your outfit. If you want to make a fashion statement, go for an oversized bow!
Flowers
Perfect for the spring and summer months. Scatter several small ones throughout your hair, or go for one huge one that will make your style stand out. You could even clip in real ones for a super pretty look!
Headbands
If you want a classic look, opt for a wide cotton band. If you want a cool style update, try out a gold band around your forehead. It's a really simple way to rock up your look and stand out from the crowd.
Vintage Clips
Choose something really pretty and sparkly to glam up your hairstyle. Perfect for parties or prom - just clip them in anywhere you like! They can also double up as great brooches.
Whichever accessory you choose, wear it with confidence. You look fabulous!