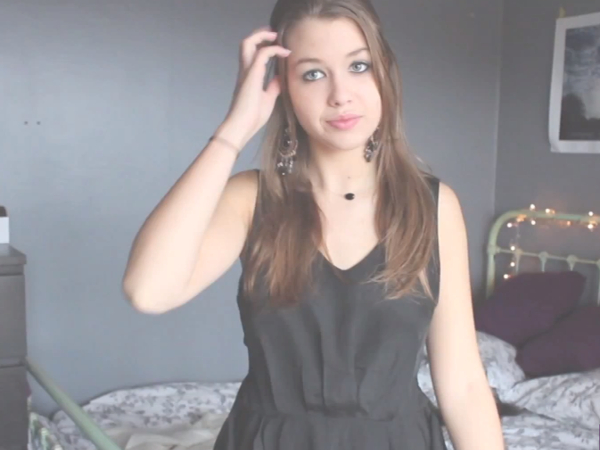 Find the Perfect Dress
For many of us, New Year's Eve is the best part of the Christmas holidays. Some people plan their dress, accessories and heels months in advance! In this fashion tutorial, a chic fashionista shows us five stylish, yet understated looks, combining each dress with a matching hairstyle. Check it out!
So, you can't go wrong with a little black dress (LBD)! This girl has one with real personality. Don't you think the strap detail at the back is super cute? If you're worried about blending into the background a little too much though, opt for something a little more colorful.
What to Wear For a Party (if you don't like dresses)
If you're not a fan of dresses, why not try a miniskirt on for size? They're glam and versatile. You could also try shorts and tights (check out 4:15) for a smart, classic look. We love festive fashion!
Remember, details are key to every look. Look at how this girl combines her clothes, accessories and hairstyle to create something amazing. You still have time girls, so try on every look in front of the mirror, and make sure you tell us in the comments which outfit you chose!