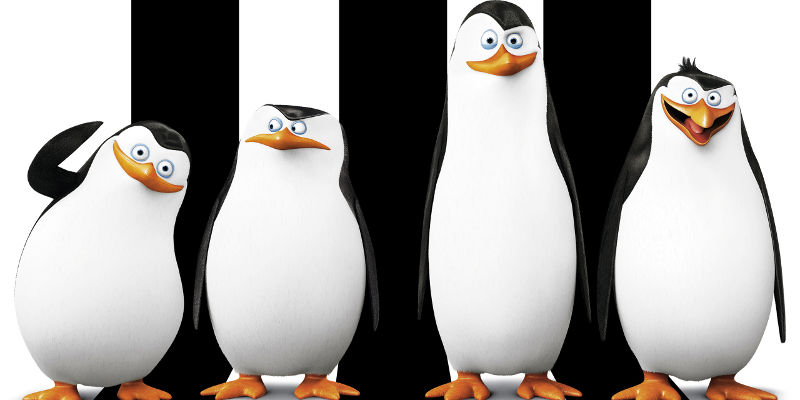 Here are some facts:
Madagascar was one of the best things ever. The world is round. The penguins stole the show. Cows have best friends. The penguins of Madagascar have their own brand new movie coming out.
What's that you say? Cows have best friends? Who cares! Dreamworks are releasing a new movie all about the Penguins of Madagascar. Can you guess the name of the movie? Is it A, B or C? (Answer's at the bottom of the article).
A. The Menguins of Padagascar.
B. The Penguins of Madagascar.
C. Cow Friendship: A Documentary.
It has to be said that Commander, Rico, Kowalski and Private told us some fibs: turns out they are secret agents! In the film they face a really naughty evil villain, as well as meeting a whole host of brand new characters on the way. Plus you get to see the penguins as tiny baby penguins!!
Eeeeeeee.
Doctor Octavius, the villain, has given us jelly pants he's so scary.
So what about all those new characters we mentioned?
There's a secret organization called the North Wind, led by a husky whose name is classified, top secret etc etc. Yes, that means we don't know.
The penguins promise us an adventure with madness, monochrome, suspense... and bouncy castles, apparently. No really, check out the trailer:
Exciting stuff! The movie's out on December 17th - and one of the MyGames4Girls team would like to point out that's her birthday. So many exciting things this December! Santa who?
I can't believe you're checking if you got that right. Of course it's B.