How to play the game "World Water Day Game"?
Did you know that March 22nd is World Water Day? For many of us enjoying a refreshing drink of water or taking a bath is as easy as turning the tap on, but fresh water is scarce in many parts of the world, particularly in Africa and some countries in South Asia. That's why it's really important that we don't waste water and only use as much as we need. We also need to respect the environment and try our best not to spoil lakes and rivers by dumping garbage or other waste in them. To celebrate World Water Day and remind you how important it is that the world's water stays clean and available to everyone, MyGames4Girls.com has special girls' game for you. Grab your goggles, because in this game you'll be working as a lifeguard! Read more
This has to be one of the most fun adventure games on the site, because the kids playing in the water off this Caribbean beach are depending on you to save their lives! Your mission is to save the swimmers who can't get back to shore. Make sure you stay really alert, swim as fast as you can, and watch for boats or any other items floating in the water. You'll need to be brave, too, because there are octopuses and stingrays in these waters! Try to save all the swimmers before the time runs out. As you move up the levels in this girls' adventure game, you'll need to save more people and dodge more obstacles. Make sure you play lots of times if you want to become a gold-star lifeguard in this work game for girls! If this challenge has left you thirsty for adventure, check out the rest of the girls' games on our site. Have fun!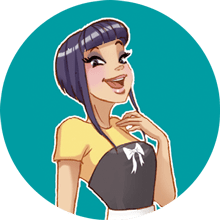 World Water Day is one of my favorites! We clearly have awesome taste! Come and play more of my fave adventure games!