How to play the game "Wedding designer Game"?
Jenny has been a wedding planner for 2 years and she is starting to get very good at managing to get everything ready for big day for so many couples. She has to take care of everything, order flowers, choose the caterer and especially to manage the planning of the wedding day. But with all these things to deal with, she's been a little overwhelmed and hasn't managed to get the room decorated like in decoration games yet. So in this decoration game she needs your help to put everything in place. Read more
You'll need to make a place for the podium for the newlyweds to make their speeches and for the band to move onto to bring the atmosphere of a party. You will also have to place the tables, tablecloths, glasses and bottles. The pastries and balloons will also be placed in very specific places to balance out the room. The most important thing is to have the speakers for music and lights. If you like decoration games then think about trying some others, or giving the site address to your girlfriends.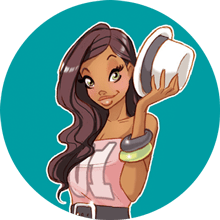 You're clearly loving wedding designer - you should check out my pick of the best wedding games!