How to play the game "The Little Fairy Game"?
This is Leah, a little fairy girl who loves wearing lovely pastel coloured dresses and skirts - she loves clothes that are nice and light and floaty. She has lots of pretty dresses and accessories that she has picked out at the fairy shop...but she has asked you to help her choose an outfit that suits her the best. Read more
She also asked if you could help her choose a new hairstyle too, because she has had the same old hairstyle for ages. She's chosen some beautiful wigs so that you can help her try them on.
Don't forget when you're finished that she'll need shoes as well, and some jewelery to make her new look complete!
If you like this game why don't you "send to a friend" or add the website onto your blog page so that other people can see that you like this website!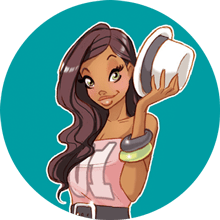 You're clearly loving The Little Fairy - you should check out my pick of the best fairy games!