How to play the game "Fairy Girls Game"?
Did you know that fairies are all around us? Some people believe that there are so many fairies in the world that you're never more than three feet away from one! They're very shy though, which is why they never come out, and they're much quicker than humans so even if we saw one we'd probably think it was just a fly! But don't worry, you can play with real fairies in this fairy game for girls!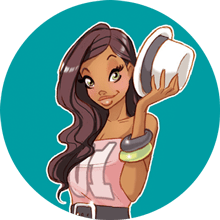 You're clearly loving Fairy Girls Game - you should check out my pick of the best fairy games!