How to play the game "Tara Duncan Adventure Game"?
Tara Duncan is the new star on the scene. Tara - like Harry Potter - can do magic, and in this adventure game you'll get to help her use her magic to beat the baddies. Read more
Use your keyboard to move around. You'll need the 'u' button to fire shots with your magic wand, and you'll need to use the letters 'a' and 'd' to move left and right, and 'w' to jump up. Tara lives in a place called 'Otherland', which is a very magical place. Can you help her get home without losing to her enemies?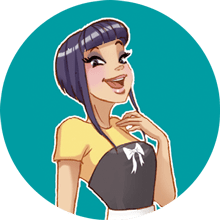 Tara Duncan Adventure is one of my favorites! We clearly have awesome taste! Come and play more of my fave adventure games!