How to play the game "Spot the difference - The mouse detective Game"?
In each level you have three lives in this great new spot the difference game for girls. Have you heard of the great mouse detective? Follow the story of the latest adventure for this little mouse, by playing spot the difference games with us at mygames4girls. Click on each of the differences that you can find. Read more
You'll need to find all the differences in each level, in order to move up to the next level, but don't worry, theres not a time limit, so take your time and look very carefully until you find them all. Spot the differences girls games like this are great fun, and you can even challenge your friends to see who can get to the highest level, or if you're stuck, why not ask a friend to help you?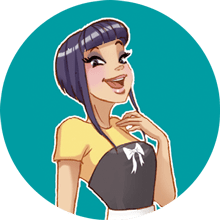 Spot the difference - The mouse detective is one of my favorites! We clearly have awesome taste! Come and play more of my fave difference games!