How to play the game "Play kissing Game"?
If you love kissing games then you'll enjoy playing this new charm academy game. At the charm academy girl learn how to charm the boys that they like. But there is always going to be competition from the other girls who have also learned how to be effective charmers! Read more
Click on a boy to start charming him. As the heart fills up you'll see how successful you are, but if another girl comes you'll need to compete, so click quickly on the boy to win against the other girl.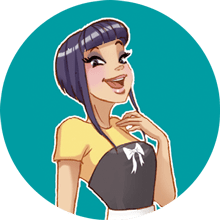 play kissing is one of my favorites! We clearly have awesome taste! Come and play more of my fave free games!