How to play the game "Meet the Easter Bunny Game"?
Alicia loves animals. She decided to set up her own daycare center for bunnies. Imagine her surprise when the Easter Bunny himself showed up! He explained that he is more than capable of looking after himself, but he'd just had a very busy few days delivering Easter eggs, so could do with a little TLC. Look, he's all muddy! Can you clean him up and nurse him back to health?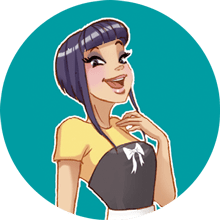 Meet the Easter Bunny is one of my favorites! We clearly have awesome taste! Come and play more of my fave animal games!