How to play the game "Madonna Makeover Game"?
Imagine your mom was a world-famous superstar... For most of us that's a crazy idea, but Lourdes 'Lolo' Leon knows exactly what it's like to have a celebrity parent: her mom is Madonna, one of the most famous and successful singers in the world! In this girls' game, Lourdes (also known as Lola) and her mom are going to enjoy some quality time together by getting their hair and make up done. Like most mothers and daughters, Lourdes and Madonna love doing things together when they can - they even collaborated on a song called 'It's So Cool'! Read more
You've probably played with lots of famous popstars or maybe even celebrity couples in our star games, but famous family dress up games are a little more unusual! You'll get to play with Madonna and her teenager daughter in this online makeover game by doing their hair and makeup, and even choosing clothes and jewelry for them. You'll find everything you need to give them an all-over makeover in this celebrity make up box: mascara, eyeshadow, blusher, lipstick, even hairdye and colored contact lenses! Celebrities and their children are used to only the finest treatment, so make sure Madonna and Lourdes both look stunning when you finish this makeup game. (Madonna is secretly hoping people will think they're sisters, not mother and daughter...) Have with this star makeover game, and make sure you check out the other girls' games on the site for loads more celebrity surprises!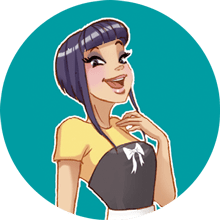 Madonna Makeover Game is one of my favorites! We clearly have awesome taste! Come and play more of my fave celebrity games!