How to play the game "Lea Michele Glee Dress Up Game"?
Lea always has people telling her what to wear when she's on the Glee set. BUt when she's at home she just never knows what to wear! Today Lea has been phoned up by her Glee club friends asking to meet them for lunch in the city. Lea hasn't even tried; she's called you and you've zipped straight on over to help her dress!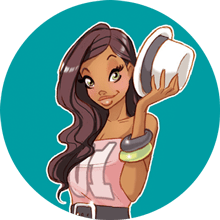 You're clearly loving Lea Michele Glee Dress Up - you should check out my pick of the best glee games!