How to play the game "free online skill games"?
In this game of skill, you'll have you to think as quickly as possible to place your ladders along the vines to roll the seed down to the correct mushroom of the same color. In effect, you must build bridges between the vines so that the balls fall along the vines and then follow the path you have chosen for them in this puzzle game. Read more
Pay attention because the ladders can not be placed next to each other, but only one beneath the other as a system of steps. You have only three lives in this free girls game to pass the levels. Your score will appear at the top and you will see that with each level that you pass, new balls will be added. You'll have to be very focused to get through this game of skill.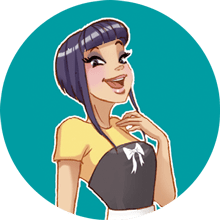 free online skill games is one of my favorites! We clearly have awesome taste! Come and play more of my fave puzzle games!