How to play the game "Ellie at the Carnival Game"?
Ellie has been picked out to play the lead role in the town carnival! She'll be up on stage with all of her friends, playing the most important character. All her family and lots of her other friends will be watching too, so she's really quite nervous! Read more
She needs to pick out a costume for the performance, but it's not mportant which one - she can dress up as anything she wants. Maybe a bunny rebbit, a warrior, a cheerleader or even a fairy...there are so many costumes and they are all fantastic!
Help Ellie try on all the costumes - try some with different wigs or accessories, and see what she looks like with different shoes and boots on too! It's all a part of the overall look!
Have fun!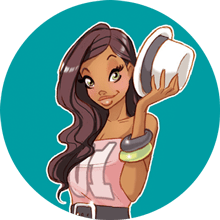 You're clearly loving Ellie at the Carnival - you should check out my pick of the best dress up games!