How to play the game "Dress Up Equestria Girl Rarity Game"?
Rarity fancies a new look and she's come to you! What with your reputation as a super stylish designer and fashionista, how could she not? Help out this Equestria Girl (she's paying, after all) to nail that human style and look the perfect teen girl at Canterlot High! Rarity doesn't want to put a hoof out of place...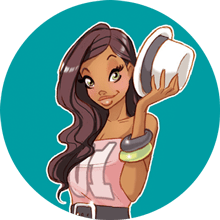 You're clearly loving Dress Up Equestria Girl Rarity - you should check out my pick of the best equestria girls games!