How to play the game "dress up and decorating games "?
The first part of this girls game is like other dress up games - you need to find a great outfit for the boy and the girl in this cute couple. They're spending the evening at home tonight, to watch a movie and have take out, so choose something nice but comfortable, it doesn't need to be too glamorous. Before you change to the other part of the game, take a good look at how the room is arranged... Read more
In the second part you'll be playing a decoration game, but this one is different from other decorating games. Use the selection bubble at the top left, to choose items. When you see one that you like, drag it somewhere in the room and drop it. If you put it in the right place, you'll get 10 points (in your points total at the top right). Try to get every item into it's correct place.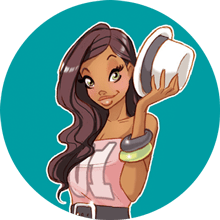 You're clearly loving dress up and decorating games - you should check out my pick of the best love games!