How to play the game "Design Your Own City Game"?
How do you imagine your perfect city? Would it be a big, bustling metropolis like New York or Tokyo, or maybe a smaller city like Edinburgh or Krakow? In today's girls' games you'll get to work as a city planner and design a brand new town for lots of boys and girls to live in! Sound fun? Come and prove you have a flair for business - make sure you spend your money wisely! Read more
What sort of shops, buildings and attractions would you build in your ideal town? In this management game you'll get to design a new city and choose from lots of different stores, restaurants and even theme park attractions: hot dog stands, bars, ice cream parlors, rollercoasters... Keep your citizens entertained by building lots of new attractions and make sure their happiness is over 100% so you can move onto the next level.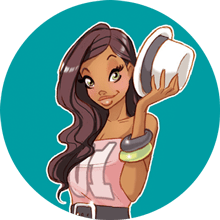 You're clearly loving Design Your Own City - you should check out my pick of the best city games!