How to play the game "Curious George Game"?
Curious George is a great fun-loving character, and Curious George games are all about having lots of fun with this cute little monkey. In this Curious George game you need to use your keyboard to help him steer his spaceship to safety. Don't let it touch any trees, or go off the edges of the game, or else you'll lose a life. Read more
In these Curious George games you need to collect all the fruits, and then safely land the spaceship on the yellow platform that will appear. Be careful to land very softly, or you'll lose a life. Enjoy playing girls games on mygames4girls.com.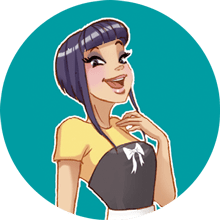 Curious George is one of my favorites! We clearly have awesome taste! Come and play more of my fave animal games!