How to play the game "Christmas Room Tidy Up Game"?
So, the Christmas party is coming up, yay! The celebrations can't start just yet though, because, well, just look at the state of this room! Look a the silhouettes at the bottom of the screen and see if they fit with any of the objects in this messy room. You must work quickly, because the party guests are going to arrive any minute! Read more
Another reason you must find all the objects is that, with all this mess, Santa won't be able to find the Christmas tree to leave the presents under! If you don't clean up now, there won't be any presents for Christmas morning! Wow, this really is a very unorganised house. Can you find all the hidden objects fast enough to save Christmas..?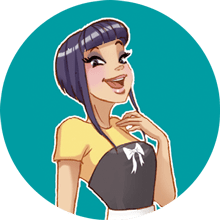 Christmas Room Tidy Up is one of my favorites! We clearly have awesome taste! Come and play more of my fave free games!