How to play the game "Cheerleader Dress Up Game"?
There aren't many cheerleader dress up games out there, so this one is for you to have fun with. Lots of girls dream about becoming a cheerleader. You get to wear fabulous outfits and dance in routines with pom poms at all the big sports games. A lot of schools have cheerleading squads, but they're also very important in professional sports like at baseball and basketball matches! Read more
Being a cheerleader is not easy - you need to be very fit and work hard, but it's also lots of fun, because cheerleaders dress up in great colorful outfits. You can change the color of anything in the game just by clicking on it, so have fun being the cheerleader stylist of the day!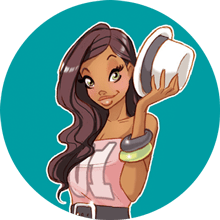 You're clearly loving Cheerleader Dress Up Game - you should check out my pick of the best dress up games!