How to play the game "Carving a Halloween Pumpkin Game"?
Flora has decorated her entire house for Halloween! There are spider webs, bloody skulls, vampire stickers... it's amazing! She has forgotten one thing though... the pumpkin! Head to the kitchen to make the best Halloween pumpkin on the street. You'll have to scoop all the insides out first, then cut triangular holes for the eyes, mouth and nose. Easy peasy pumpkin squeezy! Don't forget to put a candle in the middle... BOO!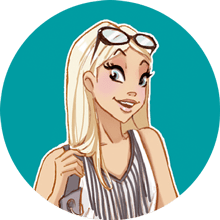 If you enjoyed Carving a Halloween Pumpkin, you'll love these cooking games just like me!