How to play the game "Bubble Jacket Modelling Job Game"?
Sonia is a bag of nerves! She's finally got her modelling career off the ground and has a contract to model for the winter catalog for one of her home city's most famous stores! This is her dream job. Her picture is going to appear on pages that girls look to for fashion inspiration, so she can't wait to get started! The photo shoot is today, and Sonia has to stand outside in the freezing snow in this girls' free dress up game! Read more
Everyone knows that bubble jackets are great to wear in cold weather, and so they're being featured in this wintry fashion photo shoot. Sonia is so happy and excited at the shoot, she really wants to impress the photographers so they'll pick her for shoots in the future! She wants to get noticed in this free dress up game, so choose an outfit with the best style and color to bring out her natural beauty. There are lots of different styles to choose from. If you pick a really cool outfit, Sonia might just use you as her stylist again on future modelling photo shoots...good luck! Don't forget to tell us all about your dream job in the comments section!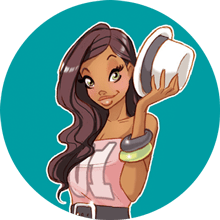 You're clearly loving Bubble Jacket Modelling Job - you should check out my pick of the best jobs games!