How to play the game "A travelling girl Game"?
Little Jessie here is a very lucky girl! She loves travelling all over the world, and her parents are very kind and take her to all sorts of far away countries. Every year in her summer holidays she goes to a new place and learns about a new country, people, and even words from a new language. It's a great way to spend her holidays and Jessie wouldn't change it for anything. Read more
One of her favourite things about travelling is the flying - she loves getting into a great big airplane and relaxing infront of her own mini tv to watch movies. ITs important to be comfortable when she's on a long plane journey though, so she needs your help to pick out a comfortable and practical outfit, thats also really cute! Pick out your favourite items, and why not leave a message below telling others what your one favourite piece was!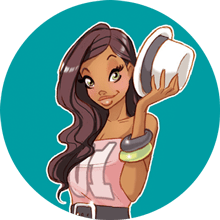 You're clearly loving A travelling girl - you should check out my pick of the best dress up games!