How to play the game "Rugby and Shopping Game"?
Rugby and American football are just for boys, right? Wrong! Meet Annabelle, an energetic young girl who loves playing rugby, football and loads of other team sports. She wants to prove to the boys in her PE class that she's just as good as any of them, so she's going to do as many kick-ups as she can without letting the ball drop. Make sure the boys see that Annebelle is just as good a player as them - or maybe even better! Read more
If Annabelle beats the boys at keepy-uppy, the boys have promised to buy her a new wardrobe as forfeit! Annabelle is sports mad, but like most girls, she loves shopping too! Scroll through the railings of glamorous dresses and shoes in Annabelle's favorite store, and put the items you like best in the cart to let those loser boys buy them.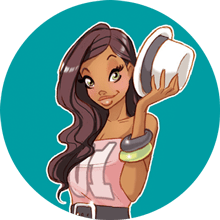 You're clearly loving Rugby and Shopping Game - you should check out my pick of the best football games!