How to play the game "Clean Up My Fridge Game"?
So, cleaning may not be most people's favorite activity, we know, but we're certain that you're going to love this game! This week, the fridge has been opened and used so much by this family that it's looking, well, a complete mess! Who would put so much rubbish inside the fridge? Eugh! We dread to think what the rest of the house must look like; this family seriously need to learn some cleaning rules. They've ran out of things to snack on now so they need to do a major fridge clean out so that they can start buying food to cook again! Only a cleaning expert like you can help! Read more
Throw the waste in the trash, put food in the correct fridge compartments and clean clean clean! You can get little hints to point you in the right direction; after all, this is a pretty big task! This family can't wait to start cooking food again, help them sort this nasty fridge out!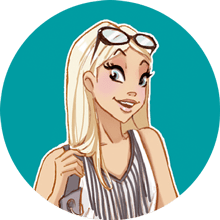 If you enjoyed Clean Up My Fridge, you'll love these house games just like me!