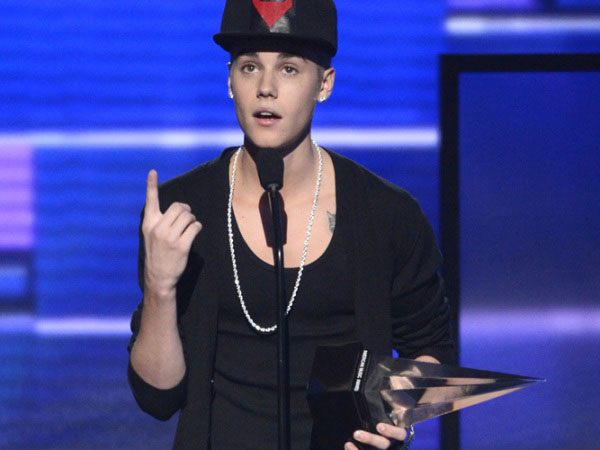 The American Music Awards took place in LA last night, and it was yet another victorious evening for Justin Bieber! JB took home the awards for Artist of the Year, Favorite Male Artist in the Pop & Rock category, and Favorite Album for 'Believe'. He brought his mom up onstage for his acceptance speech, thanking her and his fans for their love and support and saying: "I wanna always make you proud." Aww!
The ceremony was also a big success for Nicki Minaj, who nabbed Favorite Female Artist and Favorite Album in the Rap & Hip-Hop category, while Katy Perry and Taylor Swift were named Favorite Female Artists in Pop & Rock and Country respectively. That's Ms. Swift's 11th AMA, dontcha know! Impressive stuff!
All deserving winners, though we were a little disappointed to see One Direction lose out to Carly Rae Jepsen on New Artist of the Year and to Maroon 5 in Favorite Pop & Rock Group... but with their single and album both currently No. 1 in the UK, they probably weren't too upset!