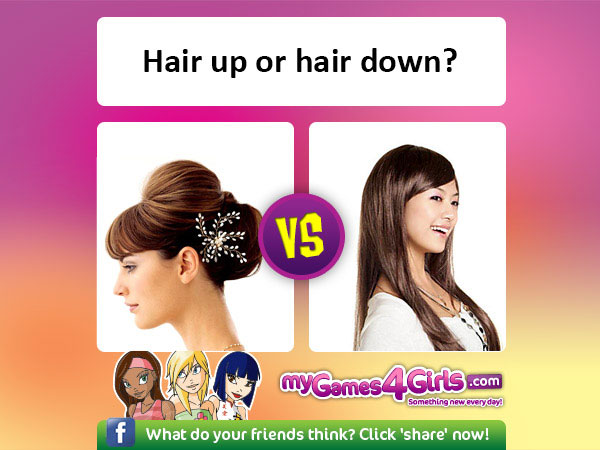 It's another hair-raising battle this week. Do you prefer to tie your tresses up, or let them lie loose?
There are many ways to wear your hair up; you can wear a bun, ponytail, plait, braids or a top knot. If you wear your hair down, you can style it with lots of different products. Which way is the best though?
Type your vote in the comments below, and don't forget to share with your friends too! Did you know we have lots of free hair games on the site too?