How to play the game "Zac Efron Wedding Kiss Game"?
We've got a treat for all you Zac Efron fans in this girls' game! In this kiss game you get to pretend you're marrying Zac Efron, star of High School Musical, 17 Again, New Year's Eye and of course, lots of girls' games! You and Zac are getting married on top of a skyscraper in New York City, so you can admire the magnificent view as you say "I do". To play this girls' game, just click on Zac and his beautiful bride to get them kissing - what a lucky girl! Read more
But remember, stars and famous actors like their privacy. You'll need to make sure no one else is watching, just like our other kissing games. Click on the intruders to send them away, and make sure you remember to adjust Zac's bow tie from if it gets squint. He needs to look perfect for the wedding photos!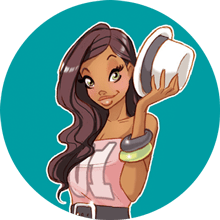 You're clearly loving Zac Efron Wedding Kiss - you should check out my pick of the best wedding games!