How to play the game "What A Pretty Bride Game"?
Sigh, don't you just love weddings? They're full of all the things we love. Our family and friends are gathered together, you can show your true love to one person, dress like a princess for a day, enjoy delicious food and party in style! Maria is very excited for her wedding, but she's worried about her wedding day style. All the dresses in the stores look the same and are really boring. She needs your help to look really beautiful in this wedding dress up game. Read more
See if you can dress Maria in a way that shows off how stylish and classy she can really be. Look through the selection of veils, bouquets, jewelry, shoes and super chic wedding dresses. Remember girls, this beautiful bride-to-be really wants to stand out from the crowd! What, you didn't know that some brides wear green dresses? This is the twenty first century after all!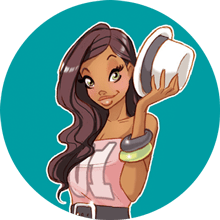 You're clearly loving What A Pretty Bride - you should check out my pick of the best dress up games!