How to play the game "The most beautiful mermaid Game"?
The underwater world is still as mysterious as it has always been, and mermaids are a very magical part of this. In this dress up game you can dress up Ariel in whatever beautiful clothes you like best! You can choose colours for her outfits that match her hair colour - choose beautiful dresses, skirts, tops, bikinis and lots more so that Ariel gets dressed up to look as beautiful as she can! Read more
You can even change her tail into legs if you want to make her go onto land for a while and stop swimming. but whatever you decide, don't forget to add lots of lovely jewelery and all the other accessories that you can see! Dress up games are great fun, so don't forget you can invite your friends. Cooking games are fun too though, so why not check out what else we've got on mygames4girls.com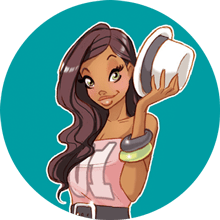 You're clearly loving The most beautiful mermaid - you should check out my pick of the best mermaid games!