How to play the game "The Lord of the Rings Game"?
Do you know the film "The Lord of the Rings"? It's a very famous fantasy film. Well this game is brought to you by the makers of The Lord of the Rings. Read more
In this game you can dress up in all the amazing old outfits that the characters from the film would wear. There are some beautiful floaty dresses to make you look like a pretty lady of those times. Or you can be in disguise like Frodo, and look more like a poor peasant boy.
You can try out all of these outfits and have fun dressing up in different disguises too! Don't forget the wigs though, especially if you want to be in costume! They'll make each outfit look complete!
Have fun!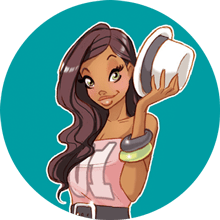 You're clearly loving The Lord of the Rings - you should check out my pick of the best dress up games!