How to play the game "Spring clean your house Game"?
Every year, mums and dads get all of their cleaning products out, get their gloves on, and start spring cleaning. The whole house needs a good clean, so all the furniture gets moved around, things get tidied away, and even the garden gets seen to. Read more
Well this year you're going to help out by tidying up in the garden. Over the winter there's lots of rubbish that's collected there, so you'll need to be quick and good at your job if you want to earn your pocket money from mom and dad. Try out other surprise games here on mygames4girls.com and see what girls games you love!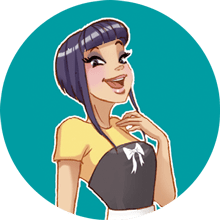 Spring clean your house is one of my favorites! We clearly have awesome taste! Come and play more of my fave kids games!