How to play the game "Space Pig Game"?
Allow me to introduce you to...Peggy Power! This is the world's most famous intergalactic pig, you know why? Well, besides being a space pig that speaks and wears clothes, Peggy is so funny! Every night she goes to Venus's biggest club to imitate the people of planet Earth! She's so busy though that she never gets time to clean her house. It looks like a pig sty! Let's help her clean it up, then, can you dress her up for the show tonight? To inpiggity, and beyond!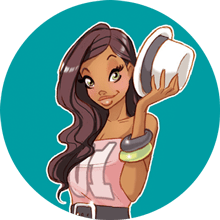 You're clearly loving Space Pig - you should check out my pick of the best dress up games!