How to play the game "Princess and her Puppy Game"?
In a faraway land lives Princess Cornelia. She spends her days bored and frustrated, longing for more adventure. Her parents decided to buy her a little dog to keep her amused! However, Cornelia learnt very quickly that taking care of a dog is lots of hard work! She is doing a good job, but she still likes to get super dressed up whenever she takes her new pooch for a walk. Weird. What do you wear to walk the dog?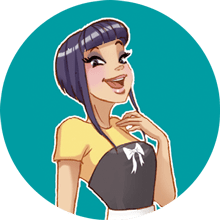 Princess and her Puppy is one of my favorites! We clearly have awesome taste! Come and play more of my fave free games!