How to play the game "Free Online Cat Game"?
Izzy and her friends have an appointment at the beauty salon. Ah, the life of luxury right? This sounds all well and good, but did you know that Izzy is actually a cat? Well, they like to be pampered too! In fact, she likes to go to the animal salon every saturday with her feline friends. Furry-nuff! Read more
Now, how would you like to take care of these cute little animals? Choose your favorite kitty and start with shampoo, then brush the beautiful fur. You also need to file her claws, she longs to have a gorgeous manicure just like you! Don't forget to brush her teeth, and what else does a girl need? A pretty necklace! Wow, that is one seriously elegant cat.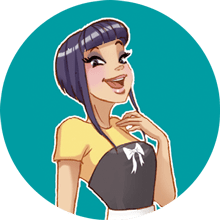 Free Online Cat Game is one of my favorites! We clearly have awesome taste! Come and play more of my fave cat games!