How to play the game "Figure Skater Dress Up Game"?
Have you ever watched figure skating on TV during the Winter Olympics or even in your town if you're lucky enough to have an ice rink near your home? If you've never had the chance to slip on a pair of skates, don't worry! In this dress up game you'll be meeting Grace, a real figure skater, and guess what? You're going to be helping her choose a costume for her next competition! Hundreds of people are coming from all over to see her work her magic on the ice, so make sure she sparkles from head to toe! Read more
Figure skating dresses, tights, jewelry, and of course ice skates… like all of our girls' games, you have tons of different items to choose from here! Try out lots of different combinations of colors and styles until you've found a costume fit for a champion ice skater girl. If you love winter sports, try out all the girls' games we have right here on the site: you can dress up skiers and snowboarders, or maybe even play with penguins and polar bears!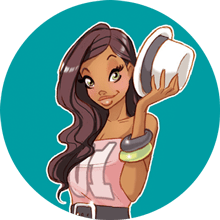 You're clearly loving Figure Skater Dress Up - you should check out my pick of the best sports games!