How to play the game "Fairy Hairdresser Game"?
Fairies are often very busy with their fairy jobs, but they always make time to look after themselves and have a little pampering session if they can! Zara is a spring fairy, so she's just woken up from a very long sleep through the winter and, not surprisingly, her hair isn't looking it's best! She's headed to the fairy salon in this hair game, so can you pick out the perfect style for this spring fairy?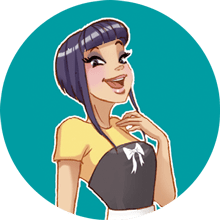 Fairy Hairdresser is one of my favorites! We clearly have awesome taste! Come and play more of my fave fairy games!