How to play the game "Doll Game for girls"?
All girls love to play with dolls. Some prefer Barbie or other babies that eat and need to have their diapers changed. We all love spending time with our favorite toys. But it's not always easy to take our dolls with us whenever we go away, but now with Mygames4girls.com, wherever you are, you can have fun playing dolls! Read more
You can dress up this pretty doll with clothes and accessories that are super trendy! You can also change her hair and add accessories and add things for your computer! What's better, if you go on vacation, you will not have to carry your doll and all her wardrobe with this online game! Play dolls wherever you go!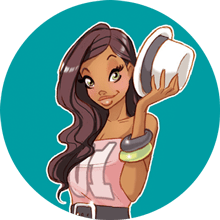 You're clearly loving Doll Game for girls - you should check out my pick of the best doll games!