How to play the game "Design a Manga Character Game"?
Adele makes the best gifts in the world, but this time, she's the birthday girl! Hmm, how can we surprise her? Well, she loves Manga, so let's design her very own manga heroine! Remember, Adele is an elegant, sophisticated girl who always dresses super stylish. Choose some really pretty makeup for her, and then design some really unique clothes. This is Manga, so don't forget to add lots of frills! Wow, would you like to be a real fashion designer one day?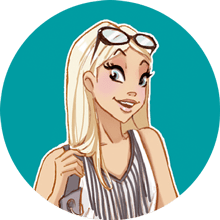 If you enjoyed Design a Manga Character, you'll love these art games just like me!