How to play the game "Danielle is going shopping Game"?
For her day of shopping, Danielle does not really know how to dress. For makeup, she is always the same, but now she wishes to give up the colors of its make-up and clothes that she has been wearing for so long, and to try out something new and more stylish! She needs you to give her a hand to decide in this shopping girls make up game reserved just for girls. Read more
This shopping day should be an exception because she is going with her sister (who usually never comes with her because their tastes are too different). She really wants to have a good time and have lots of fun finding new accessories to complement her wardrobe in this girls shopping.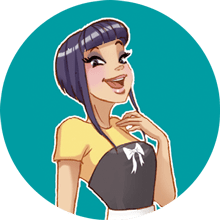 Danielle is going shopping is one of my favorites! We clearly have awesome taste! Come and play more of my fave make up games!