How to play the game "Couple Total Makeover Game"?
This game consists of several different games like make up games, dress up games and creation games for girls. It's fantastic! You'll be able to make up a couple and even make over their cat! There are several games here all packed into one great big game just for girls. Read more
To begin this make up game select who you want to work on first. Then use the buttons at the bottom to select which thing you would like to work on first. There are lots of choices for clothing, accessories and lots more!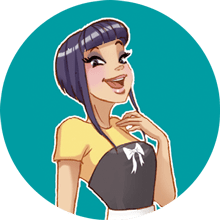 Couple Total Makeover is one of my favorites! We clearly have awesome taste! Come and play more of my fave make up games!