How to play the game "Couple on Holiday Game"?
Justin and Lisa have decided to treat themselves to a holiday. Paris is the city of love, so they thought it would be the perfect place for a romantic break. There is a little problem though. They just arrived a few hours ago, and it's way colder than they expected! In fact, it's snowing! Paris is known to get a little chilly in the winter, but this is ridiculous! Not to panic though, as luckily for this cute couple, you have come to the rescue with some emergency winter fashion! Read more
In this couples dress up game, you need to find some snug winter clothes to keep this cute couple in Paris warm. You'll find full outfits, plus adorable coverups like cardigans, jackets and coats. Aww, they look so sweet! Don't forget to choose some sensible yet stylish shoes or boots that will help Justin and Lisa walk through the beautiful snow. Justin has also brought a present for Lisa, which will you choose? A teddy bear, a rose, a bouquet, a puppy or some goodies from Tiffany's? Don't forget to choose the perfect Parisian location too! There's the Eiffel Tower or a cosy coffee shop. Ah, beautiful Paris.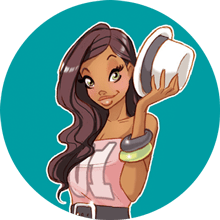 You're clearly loving Couple on Holiday Game - you should check out my pick of the best dress up games!